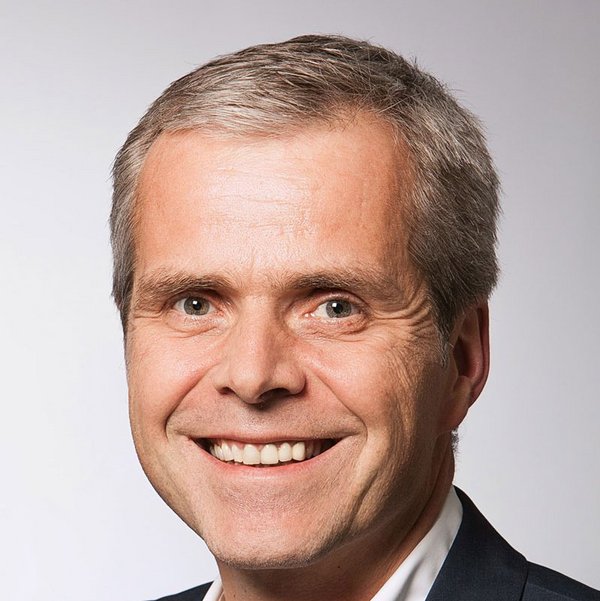 Jürg Dinner
Leiter Kommunikation
Universität Zürich
Seilergraben 49
8001 Zürich

Telephone: +41 44 634 22 39

Jürg Dinner (49) hat Ende 2015 die Leitung der Kommunikation der Universität Zürich übernommen. Zuvor verantwortete er die Kommunikation des Schweizerischen Nationalfonds. Bis 2012 wirkte er während acht Jahren bei der Swiss, zuerst als Kommunikationschef, dann als Leiter Politik und Umwelt. In dieser Zeit unterstützte er den Turnaround und den Steigflug der nationalen Airline. Von 1997 bis 2002 verantwortete er bei der BMW Group in München die weltweite Wirtschafts- und Finanzkommunikation, danach übernahm er die Kommunikation für Coca-Cola Schweiz. Seit 2007 ist er Dozent an der Hochschule für angewandte Wissenschaften (ZHAW) und an der Hochschule für Wirtschaft Zürich (HWZ). Er hat an der Universität Zürich Betriebswirtschaft studiert. Jürg Dinner ist verheiratet und Vater eines Sohnes.
Since 2015, Juerg Dinner (49) is Head of Communications of the University of Zurich after two years of leading the communications department of the Swiss National Science Foundation.
Before he was self-dependant PR consultant and teaching at Zurich University of Applied Sciences. Until 2012, Juerg served as the Head of Political Affairs & Environment at the national carrier Swiss International Airlines. Before assuming this position, he was Head of Corporate Communications. Previously, Juerg was responsible for the corporate communications of Coca-Cola's various Swiss-based subsidiaries (2002-2004) and, before that, the worldwide business and financial communications of Munich-based automobile manufacturer BMW Group (1996-2002). While studying business administration at University of Zurich, Juerg was also active in teaching and event marketing. He is fluent in German and English and also speaks some French and Italian. He and his wife live in Zurich and have a little son. In his spare time he enjoys jogging and rowing.