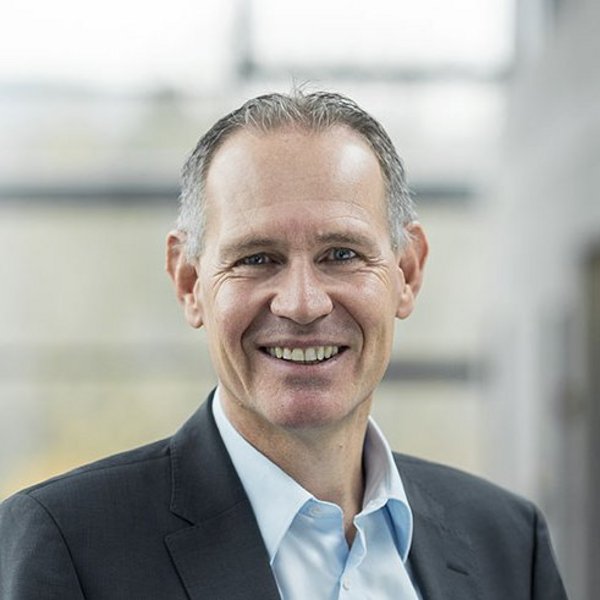 Stefan Nünlist
Head Corporate Communications
Swisscom AG
Postfach
3050 Bern

Telephone: +41 58 224 45 65

Stefan Nünlist ist seit September 2013 Leiter Group Communications & Corporate Responsibility der Swisscom AG. Diese Funktion verantwortete er bereits zwischen 2001 und 2010. Von 2010 bis 2012 leitete er die Unternehmenskommunikation der SBB und anschliessend während einem Jahr die Corporate Communication von UBS Schweiz. Vor seinem Eintritt in die Swisscom war er Leiter Kommunikation und Energiepolitik der Aare Tessin AG für Elektrizität in Olten. Nach Abschluss des Jura-Studiums an der Universität Fribourg und Erwerb des Solothurnischen Patents als Fürsprech und Notar absolvierte er 1991 bis 1993 die Diplomatenausbildung beim Eidg. Departement für auswärtige Angelegenheiten, mit anschliessenden diplomatischen Einsätzen in Pretoria/Südafrika, Genf (ständige Missionen der Schweiz bei der UNO) und Bern (stv. Chef der Sektion UNO/IO). Von 1997 bis Mitte 1998 war er persönlicher Mitarbeiter der Vorsteher des Eidg. Volkswirtschaftsdepartements.
Stefan Nünlist has been Chief Communications Officer at Swisscom Ltd since Autumn 2013. In this capacity, he is responsible for public relations, internal communications, brand management, public affairs and corporate responsibility. He previously headed up the corporate communications departments at UBS Switzerland, SBB AG and, from 2001 to 2010, at Swisscom Ltd.
The 53-year-old attorney and notary trained as a diplomat at the Federal Department of Foreign Affairs (FDFA). He was a personal assistant to two former Federal Councillors, Jean-Pascal Delamuraz and Pascal Couchepin, in the Federal Department of Economic Affairs and Head of Communications of the electricity company Aare Tessin.