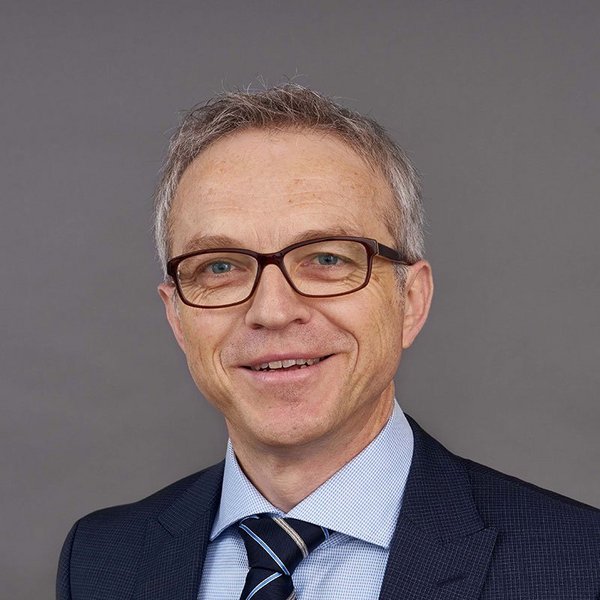 Beat Römer
Leiter Konzernkommunikation
Georg Fischer AG
Amsler-Laffon-Strasse 9
8201 Schaffhausen

Telephone: +41 52 631 26 77

Beat Römer ist seit 2011 in der Kommunikation des Industriekonzerns GF (Georg Fischer) tätig, zuerst als Leiter externe Kommunikation, ab 2013 als Leiter der Konzernkommunikation. Er zeichnet damit verantwortlich für die Bereiche Media Relations, Publishing, digitale Medien (Web, Intranet, Social Media) und Branding. Zuvor war er bei einem führenden Energieunternehmen als Mediensprecher und Leiter der externen Kommunikation tätig. Vor seinem Wechsel in die Kommunikationsbranche arbeitete er über 15 Jahre lang als Journalist, zuletzt als Stv. Chefredaktor der Wirtschafts-Wochenzeitung Cash.
GF ist ein global agierender Industriekonzern (14'000 Mitarbeitende), dessen drei Divisionen sich in den Bereichen Wasserversorgung, Automobil-Komponenten und Hochpräzisions-Fertigungstechnologien positionieren.
Beat Römer is engaged in the communication of the industrial company GF (Georg Fischer) since 2011, first as Head of External Communications, as of 2013 as Head of Corporate Communications. He is responsible for the areas of media relations, publishing, digital media (web, intranet, social media) and branding. Previously, he served for a leading energy company as media spokesperson and Head External Communications. Before moving to the communication industry, he worked for over 15 years as a journalist, most recently as Deputy Chief Editor of the weekly business magazine Cash.
GF is a global industrial group (14'000 employees) with three divisions. They position themselves in the fields of water supply, automotive components and high-precision manufacturing technologies.