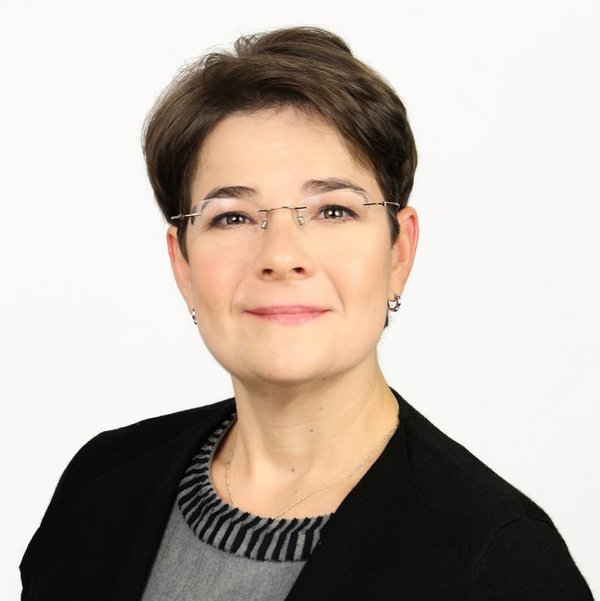 Delia Fischer
Chief Communications Officer
IMD Business School
Chemin de Bellerive 23
1001 Lausanne

Telephone: +41 21 618 01 37

Delia Fischer ist seit April 2019 Chief Communications Officer des International Institute for Management Development (IMD) in Lausanne. Sie verantwortet dabei die Weiterentwicklung des bestehenden Kommunikationsprogramms, die damit vernetzten Plattformen sowie Multimedia, und baut dabei auf den hervorragenden Ruf für exzellente Führungsqualitäten, Engagement und Innovation. Seit Jänner 2020 ist sie auch Mitglied des Exekutivkomitees.
Vor ihrem Wechsel zum IMD war Delia Fischer Global Head of Corporate Communications bei der Adecco Group, dem weltweit führenden Partner für HR-Lösungen. Zuvor arbeitete sie 15 Jahre lang für den Weltfussballverband FIFA, wo sie u.a. die Kommunikation für die FIFA-Fussball-Weltmeisterschaften leitete und für die Krisenkommunikation zur Bewältigung der damaligen Führungskrise des globalen Fussballs verantwortlich war.
Delia Fischer verfügt über einen Master of Business Science mit Schwerpunkt Sportmanagement der Wirtschaftsuniversität (WU) Wien. Ausserdem sammelte sie als Journalistin viele Erfahrungen in der Medienbranche. Neben ihrer Muttersprache Deutsch beherrscht sie Englisch, Französisch, Spanisch und Portugiesisch.
As IMD's Chief Communications Officer, Delia Fischer is responsible for the institution's external, internal, social media and multimedia communications team and output. Since January 2020, she has been a member of the IMD Executive Committee top management team.
Prior to joining IMD, Delia was Global Head of Corporate Communications for the Adecco Group, the world's leading HR solutions partner, managing an international team from the Group's headquarters in Zurich. She also served as FIFA's Head of Media during a 15-year career with the global governing body of football, which included overseeing communications for FIFA World Cups as well as the global football governance crisis. She is a trained journalist and holds a Masters of Business Science with a major in sports management from the University of Economics (WU) in Vienna.
Under Delia's guidance, IMD is rapidly developing and expanding its existing communications programme and platforms to build on an existing reputation for thought leadership excellence, engagement and innovation.
Delia is an Austrian citizen who speaks German, English, French, Spanish and Portuguese. She is an avid globetrotter, a passionate football fan and enjoys culture, reading and cooking for friends and family.